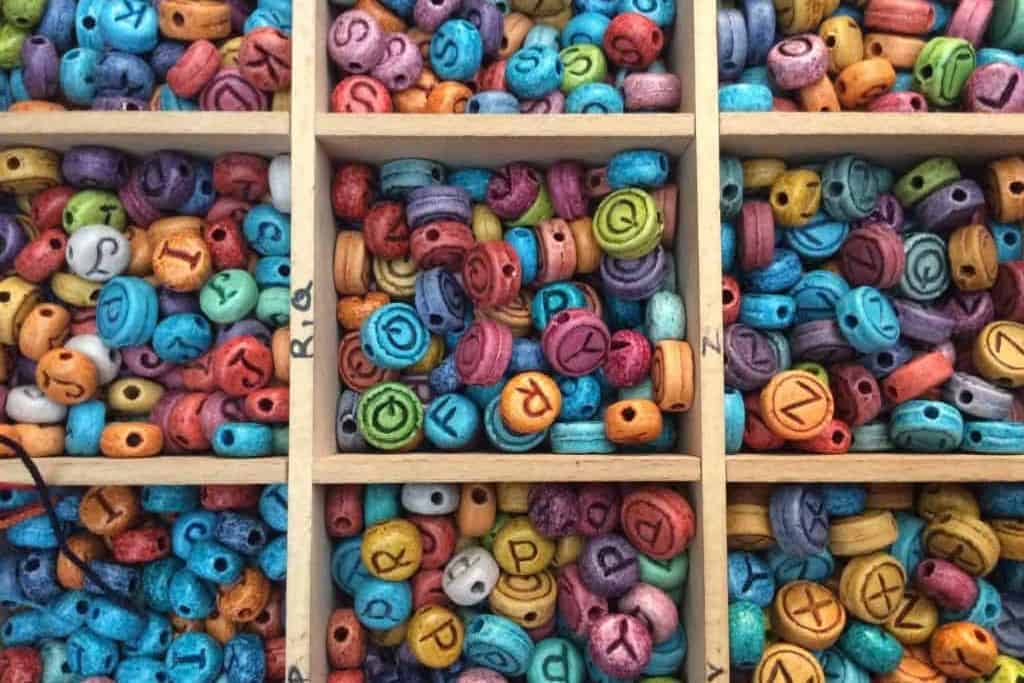 I minded three very active chidren today and after playing outside for awhile with a selection of activities in the yard, some time in the sandpit and including their favourite…chasing/blowing bubbles, we came inside and made some play dough people, trucks and a variety of different shapes with the cookie cutters.
Before lunch we agreed on making a necklace for Mum's birthday which involved some intricate detail of placing the beads onto plastic threads and the eldest made a necklace with the word 'Mum' on it which he was so proud of. Each necklace was very unique and special for their Mum.
It was a little challenging with the beads falling off the thread at times but with some help they all achieved a gift which they were so proud of and so was their Mum.